Looking for a Garage Floor Coating


Alternative to Epoxy?
Looking for a quick and durable solution to coat your garage floor? Ox Floors has got you covered with our innovative polyaspartic coating that cures in just 3 hours!
Why Choose Polyaspartic Over Epoxy for Your Garage Floor?
Polyaspartic is a cutting-edge material that provides a superior alternative to epoxy coatings. Developed by Bayer Material Science, polyaspartic is designed to offer a range of benefits that include:
Fast curing time: with Ox Floors, you can have your new garage floor ready in just one day!
Durable Solution: our polyaspartic coating comes with a life-of-home warranty, ensuring your garage floor will last for years to come.
UV-Resistant: Unlike traditional epoxy coatings, polyaspartic resists the damaging effects of sun rays such as ultraviolet and hot liquids.
10x stronger: With Ox Floors, you won't have to worry about wear and tear or detachment from hot tires.
Odorless: Our no-odor formula is easy to clean, making maintenance a breeze.
Residential or Commercial Garage Flooring?
Ox Floors is ready to coat both residential and commercial garage floors, with no interruption to your daily activities. Traditional epoxy coatings can take days to cure, but our innovative polyaspartic coating is ready in just 3 hours!
Discover More Benefits of Polyaspartic Coating for Your Garage:
In addition to the benefits listed above, polyaspartic also offers:
• 100% UV stable – No more yellowing!
• Crystal clear finish that repels moisture
• High gloss finish
• High abrasion and scratch resistance
• High stain and chemical resistance
• High tolerance to heat – Hot-tire pick-up is not an issue
• Low or no VOCs
• Flexible, higher-impact resistance
• The coating penetrates the concrete for a strong bond
What Does Coating Your Garage Floor Cost?
When it comes to coating your garage floor, pricing is an important consideration. The cost of installing epoxy floors can vary between $800 and $5,000 depending on the size of the floor. At Ox Floors, we offer three different epoxy estimates according to the market:
2 Cars

Cost: $1,350 - $3,000
3 Cars

Cost: $2,200 - $4,900
Please note that these prices are intended as a general reference for the cost of installing epoxy floors in garages, and Ox Floors offers customized quotes tailored to the specific needs of each customer. Contact us today for a personalized estimate.
Factors That Affect the Cost of Garage Coating
Several factors can affect the cost of coating your garage floor, including:
Size: The larger the area, the more products we must apply. This is usually the most significant price factor.
Condition: If it's necessary to repair the floor or corners before coating it.
Moisture: If moisture is penetrating your slab from the soil below, it can make it difficult for a successful installation.
Stair and platform: If we are coating more than the main garage floor, that could also increase the price.
What Are the Differences Between
Polyaspartic and Epoxy Floor Coating?
Take a look at the comparison chart below to see the difference between Ox Floors' polyaspartic coating and epoxy:
| | New Look | Easy to clean | Excellent Chemical Resistance | Environmentally friendly | Professional Finish | One-day Installation | 24-Hour Return to Service | Resists Peeling | Excellent Abrasion Resistance | Won't Yellow |
| --- | --- | --- | --- | --- | --- | --- | --- | --- | --- | --- |
| OX Floors | X | X | X | X | X | X | X | X | X | X |
| Epoxy | X | X | X | | X | | | | | |
| DIY | X | X | X | X | | | | | | |
Choose Ox Floors for Your Garage Coating Needs
When it comes to your garage coating needs, trust the experts at Ox Floors. With our innovative polyaspartic coating, your garage floor can be ready in just one day, with long-lasting durability and a professional finish. Get in touch with us today to get a free estimate!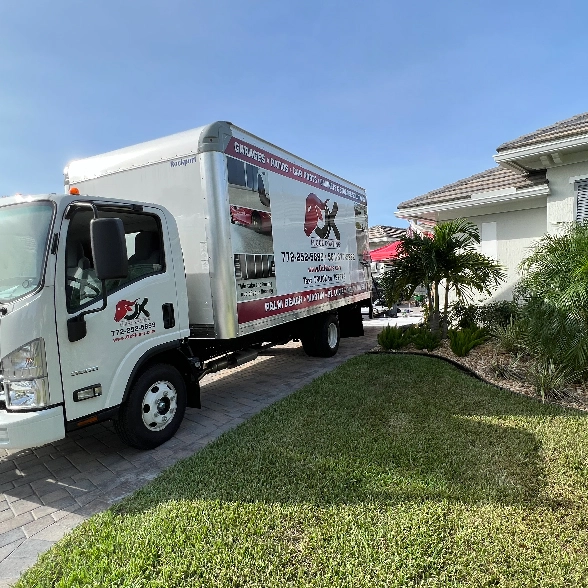 Is it worth putting epoxy on the garage floor?
Yes, it is worth it, but if you want a long-lasting option, the best choice is polyaspartic. It comes with a lifetime guarantee, ensuring your floors are always protected.
How much does it cost to epoxy a 2-car garage yourself?
If you're considering doing a DIY epoxy coating on your garage floor, it's important to know that the cost can vary widely based on several factors such as the size of the garage, the condition of the floor, and the quality of materials used. On average, the cost to epoxy a 2-car garage floor can range from around $1,350 to $3,000, according to market estimates. However, it's important to note that these are reference prices and actual costs may vary depending on your specific needs and the materials you choose. We recommend contacting an expert for a personalized estimate and advice on the best options for your garage flooring needs.
Can I epoxy my garage floor myself?
Yes, you can apply epoxy coating yourself, but it is recommended to contact a professional for a more polished finish and higher floor durability. They have the necessary tools to ensure excellent floor performance.
How long does garage floor epoxy last?
Garage floor epoxy can last up to 20 years, depending on how it is applied and used. However, materials like polyaspartic can last a lifetime and provide even better longevity.