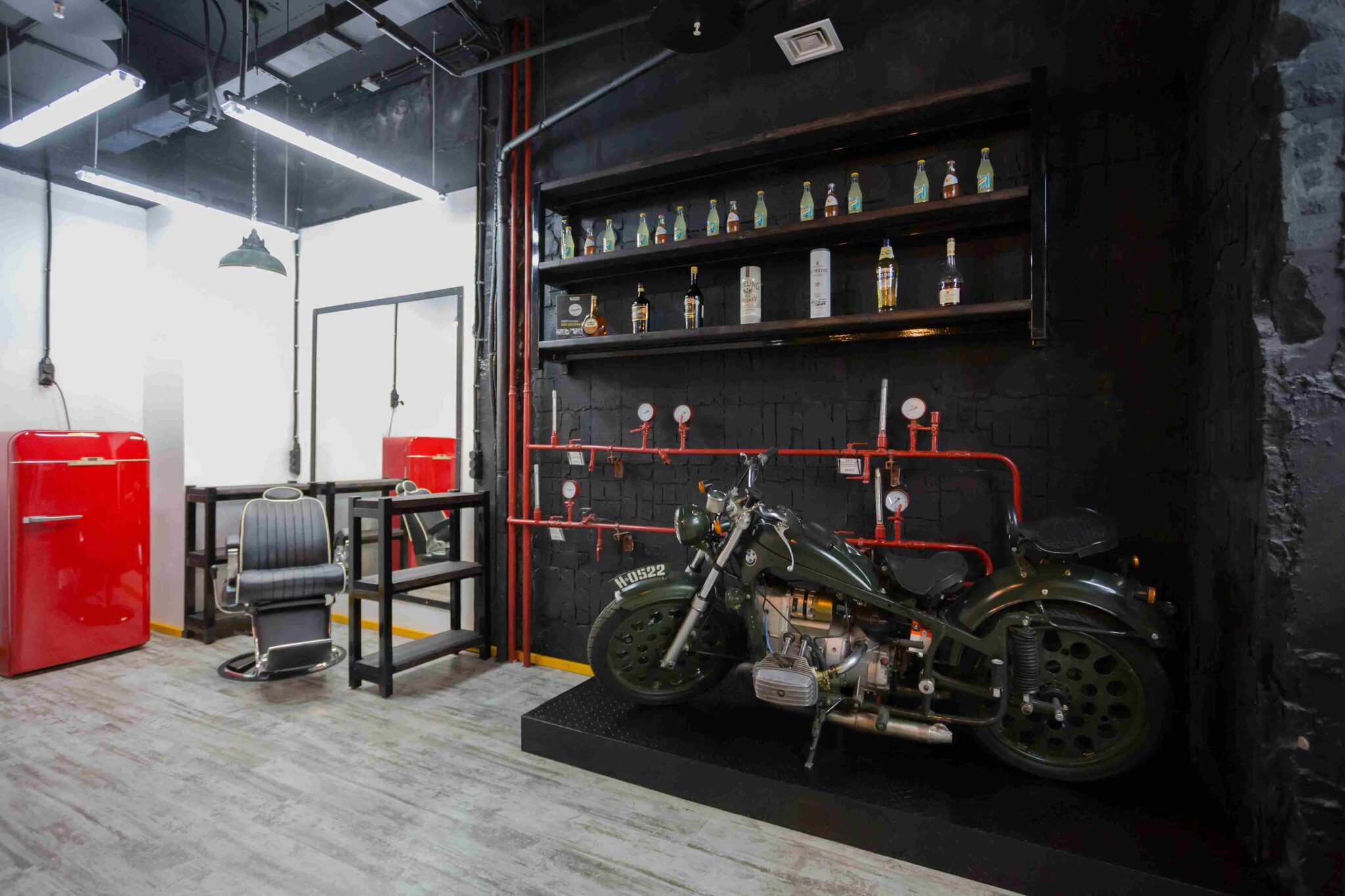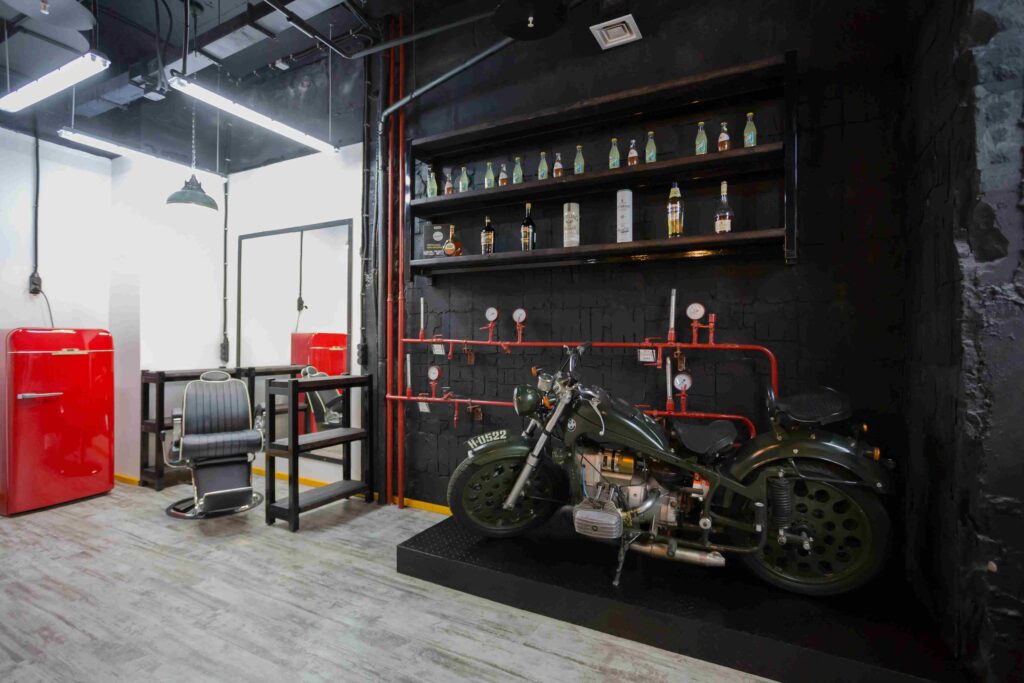 The days of your garage being a dark, dreary, and ugly place are over. 
Your garage is now a place that adds value and style to your home. If you're jumping on the garage floor design trend, there's a lot to consider. The best garage floor designs are not only stylish but also functional. With so many options for garage flooring, it can be a challenge to choose the right one for your home.
In the following blog post, we're taking a closer look at the best garage floor designs, what materials and styles are available, and everything else you need to know about the top garage floor design trends of 2023.
Polyaspartic Garage Flooring Options & Designs
Polyaspartic flooring is a unique type of coating that's easily applied over a subfloor to keep your garage floor protected. Known for its durability and longevity, Polyaspartic flooring is the ideal solution for high quality garage flooring.
The beauty of Polyaspartic flooring is that it can be applied in a variety of colors and finishes. This allows you to find the perfect look for your garage, regardless of your preferences. For many, that preference includes solid color schemes. Using solid color on your garage floor is a great option for a minimalist look.
Polyaspartic garage flooring is available in a variety of colors and designs, which we'll get to later, but your options are simply greater with this floor coating.
Stain and Scratch Resistant Garage Flooring
It's no secret that garages are one of the highest traffic areas of your home. They are used for storing equipment and vehicles that have leaks and dirt that ends up on your garage floor. If you choose a garage flooring option that is easily scuffed and stained up, you'll end up repairing your flooring more often than you'd like or you'll have a garage floor with tons of stains.
If you're looking for Polyaspartic garage flooring, however, you'll want to make sure the quality you receive is high-grade and rated for scratch and stain resistance. Despite being the toughest garage floor coating in the industry, Polyaspartic coating can still be damaged by sharp objects. Regardless, the object has to be backed by extremely high force.
Depending how you use your garage, Polyaspartic coatings can help you retain the durability of your garage. This is one of the most popular reasons why homeowners are choosing Polyaspartic coating for their garage flooring.
Homeowners Want Garage Floors that Are Easier to Clean
No one likes to spend their weekends scrubbing out their garage. Fortunately, you won't have to if you choose Polyaspartic coating for your garage. Everyone wants flooring that's practical and easy to keep clean.
Avoiding flooring materials that are porous. These materials can look stylish, but they also trap dirt, dust, and grime, which makes it more difficult to keep them clean.
Add to this that your garage floors should easily be able to stand up to the wear and tear you'll put them under like that caused by vehicles, workbenches, and other spills etc. 
All you need to keep your Polyaspartic flooring clean is a cleaner made for it, a mop and water, vacuum and a paper towel. It really is that simple to keep your Polyaspartic garage floors clean. Enjoy a shiny floor that looks brand new, when you choose this coating for your garage floor.
Textured Coating Materials
Garage floor designs also include those that come with a textured look and feel. Textured garage floor surfaces create a visual spotlight for your garage.
Boring, cracked, and stained garage floors stick out like a bad thumb. Floor coating that creates an attractive look is much more desirable in 2023.
A textured walking surface also provides better traction, allowing you to stay safe even if the floor is wet.
Neutral Color Garage Floor Design
Natural neutral colors including khaki and charcoal are increasingly popular. Part of the reason for this is that they easily complement any color vehicle you might end up with.
Many homeowners are opting for brown, silver, or black and white mixtures for their garage floor coating. These colors add a bit of style and design to your garage floor.
Smooth & Streamlined Styles
Concrete is rough. It's also unattractive. Polishing it can be difficult, as well. Toss out the rough concrete and usher in a smooth and streamlined style for your garage flooring. You want your garage to have a sophisticated look, and the right floor coating is the best option.
High quality Polyaspartic floor coatings create a shiny look that you'll enjoy for years to come. It also prevents the topcoat from fading and becoming yellow. Decorative flakes used in Polyaspartic floor coating minimize the appearance of dirt, as well.
Choosing The Right Garage Floor Design for You
At Ox Floors, we help homeowners like you select the best garage flooring designs. Within 3 hours, you can enjoy a brand-new garage floor.
Our coatings are available for fast and effective results and can include custom design software to help you select the right colors and get a sneak peak of what you can expect. Additionally, our floor coatings come with a life of home warranty. So, as long as you use our floors, we guarantee they'll stay perfect.
Ready to get started?
Give us a call to schedule a consultation for your garage floor design.