Ox Floors is a leading company serving top counties in Florida, including Martin, Palm Beach, Jensen Beach, St. Lucie, Broward, Okeechobee, and Orlando. We offer our services to residential, commercial, and industrial areas. Our expert team guarantees the best quality and impeccable finishes that meet your decorative needs, with a lifetime warranty for your peace of mind. Contact us now and receive the best attention from our floor specialists.
Hire an expert in concrete floor coatings.
We are a concrete floor coating company serving the Top Counties in Florida, such as Martin, Palm Beach, Jensen Beach, St. Lucie, Broward, and Okeechobee. Our installations are carried on in residential, commercial, and industrial areas. We guarantee the best service for your floors with impeccable finishes to satisfy your decorative needs from the hand of our experts with a life of home warranty… Contact us now and receive the best attention from our floor specialists!
We work on all types of floors and spaces, such as: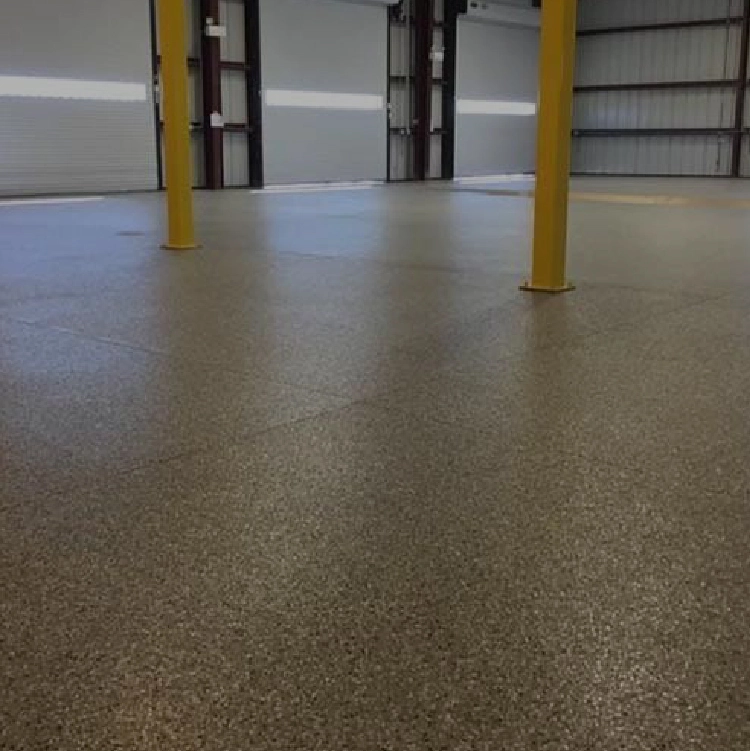 Learn about Ox Floors and our service areas.
Are you in Florida? Transform your concrete floors into colorful wonders with a lifetime warranty, whether it's for your home or your business.
Our service areas include:
Let's beautify all kinds of concrete floors.
Our coating experts can work on any concrete floor, regardless of its condition, for your commercial or residential floors, such as: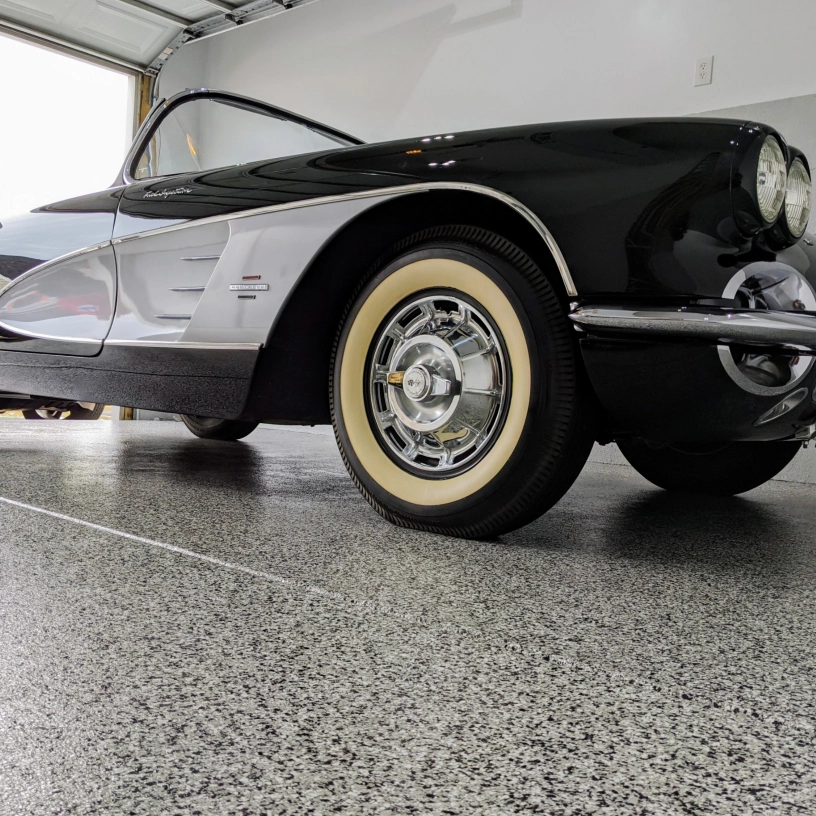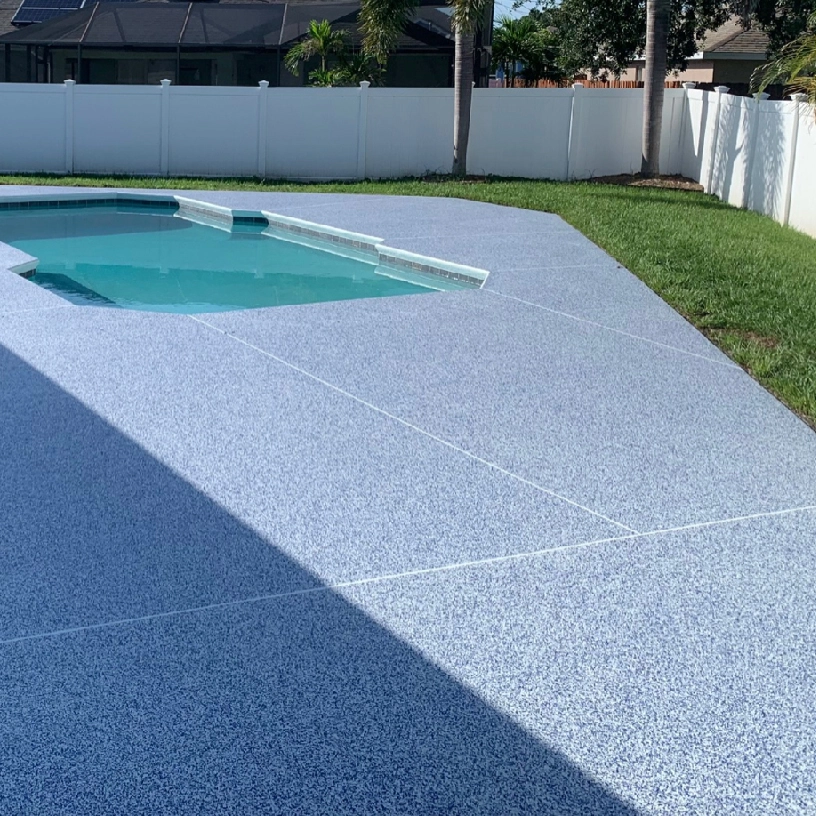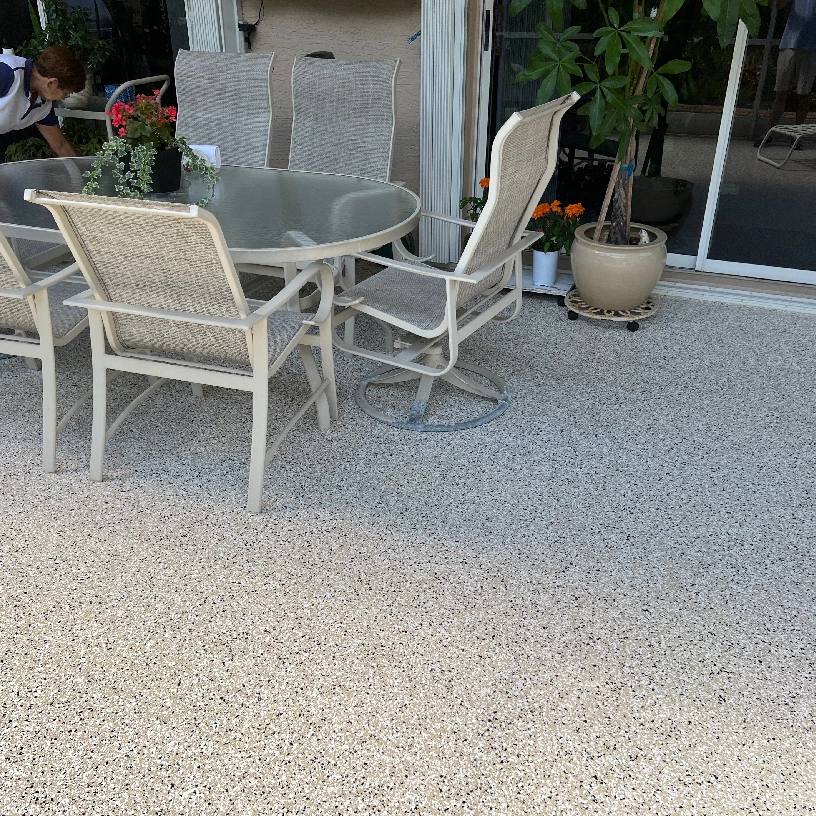 Nancy Statler
18. December, 2022.
WE love our new garage floor!
Steve Miller
14. December, 2022.
Jake and Nate did a great job refinishing our garage floor. Absolutely beautiful! Highly recommended!
Kim Strong
11. December, 2022.
Ox Flooring did exactly what they said they would do, took as long as they said and we are very pleased. Daniel and Brandon did a great job installing the new flooring last week in our garage. They were prompt, courteous and did a great job of cleaning up. Even when I called and confirmed/clarified, Daniel was responsive and pleasant. We LOVE our new flooring and would definitely recommend and use again in the future.
Blue diamond pool of palm beach Inc
10. December, 2022.
Ryan and Nate did a fantastic job this is the best floor company out in south Florida you pay for what you get they also fixed all the existing cracks in the floor they were on time they even got us on the schedule 2 weeks earlier then expected
William Dyous
5. December, 2022.
Ryan and Jake arrived on time and was very professional. Displayed outstanding skill level and knowledgeable about the product. Would use again if needed 🥇.
Mr256812
5. December, 2022.
Just had our floor installed in the garage by Casey and Kevin. It needed a lot of repairs with cracks and divots but it looks like a new floor now. Left for work when guys showed up at 9 and returned at 5. Guys worked till 7 to finish in one day as they said they would. Really happy with the finished product would definitely recommend.
Laura Godwin
3. December, 2022.
Ryan, Jake and Nate were courteous, professional and on time. I highly recommend ox floors. They have wonderful customer service.
BRUCE RUNGE
3. December, 2022.
The two gentleman who were the applicators were respectful and professional.
Rafael Guzman
3. December, 2022.
Outstanding service!!!! They even sent over a crew member next day after the work on a Sunday to help me put all the garage stuff back in
Judy Nash
2. December, 2022.
I chose OX flooring for my lanai. It was concrete and I was happy for 20 years. Now I am super happy with the appearance, have eliminated the use of rugs, and extended my inside living space. I choose a sand mix color and feel like I am at the beach without the sticky sand. Great company, 5 star all the way.
You can put your trust in Ox Floors concrete coatings.
Our floor coatings have been carefully made and can be adapted to almost any application. We guarantee fast and professional applications with fast curing times: your new floor is ready in just 3 hours. Our coating for concrete floors can be applied inside residences, businesses, garages, patios, kitchens and more.
Contact us today for a free estimate!
We have specialized coating and the most advanced features on the market:
Quick drying time – In only 3 hours, you will be able to use your new floor.
Lasting Solution – With life of home warranty!
UV-Resistant – To UV rays and hot liquids!
10x stronger – No more wear, no detachment from hot tires!
Odorless – With an odorless formula and super easy to clean!