COMMERCIAL FLOOR COATINGS
We provide the best flooring service for your business with the most elegant and valuable results for life.
Transform your concrete commercial floor in less than 3 hours transform.
Why replace your cracked, chipped and stained concrete floor when you can have our flooring services? It gives a durable double layer of heavy traffic protection over your concrete floor, improves slip resistance, beautifies the surface, is UV-resistant, chemical free and reduces repair costs. We can apply our commercial concrete floor coating in basements, garages, warehouses, manufacturing plants, restaurants, grocery stores and more.
Contact us today for a free estimate!
Choose the ideal coating for your floor.
Our concrete liners are perfect for almost any surface of commercial space, including: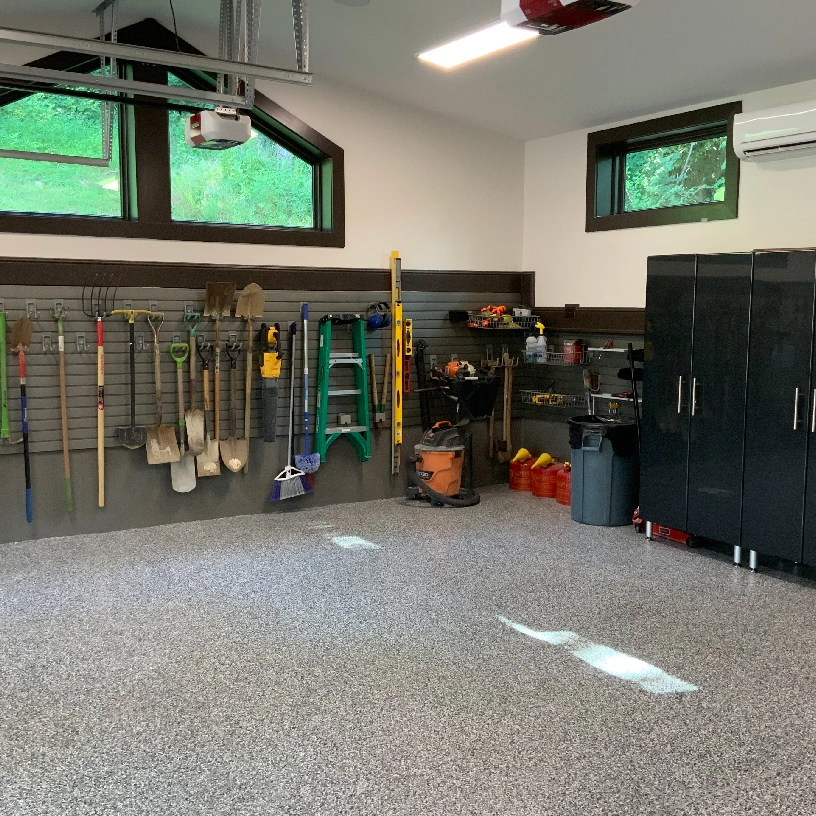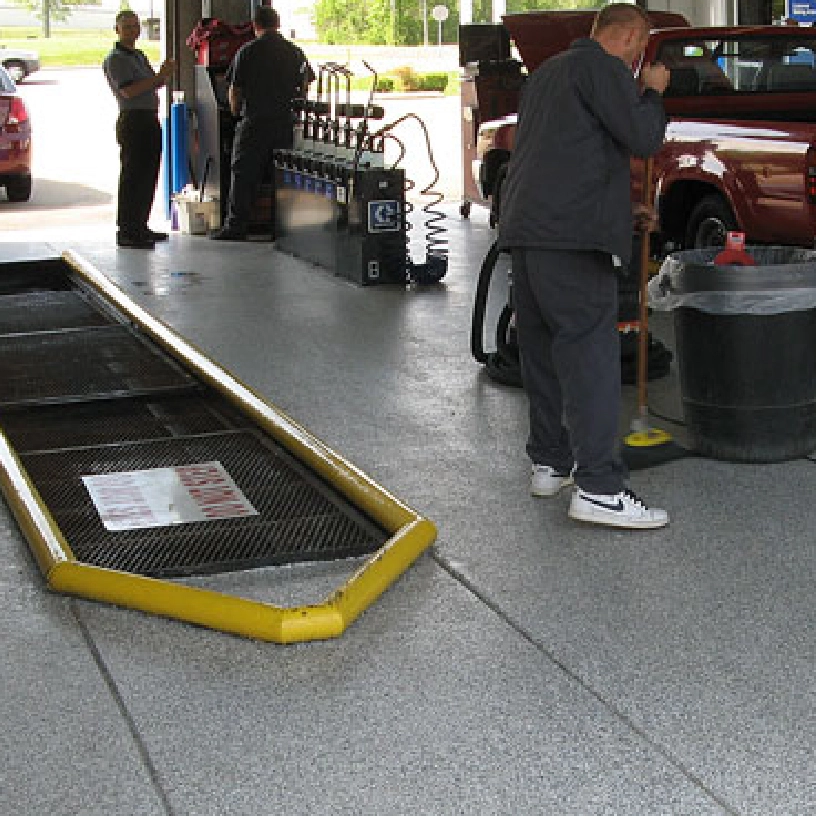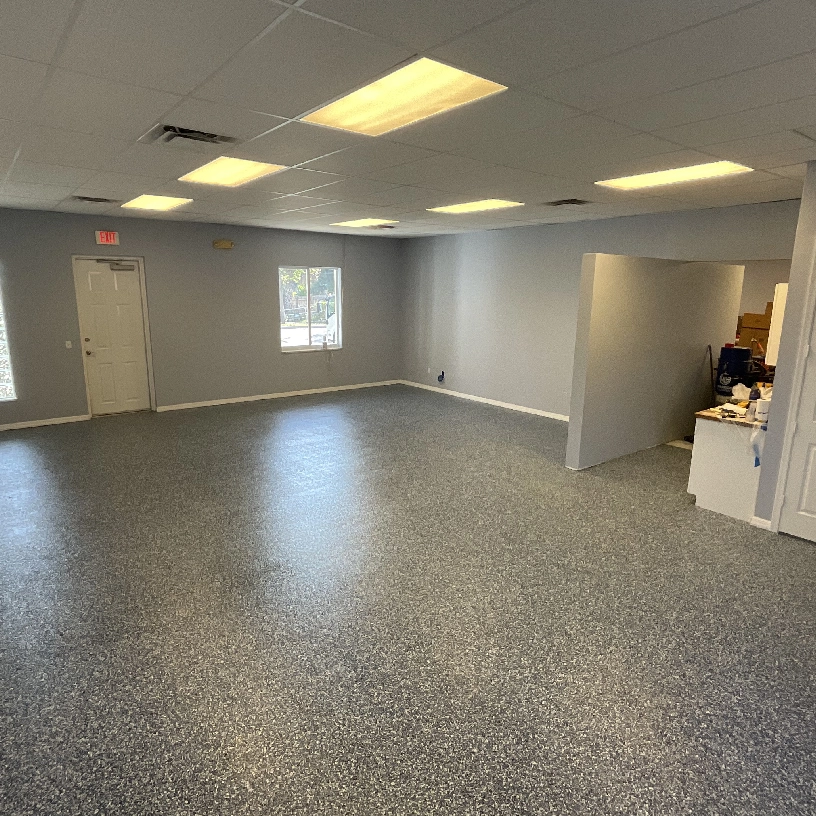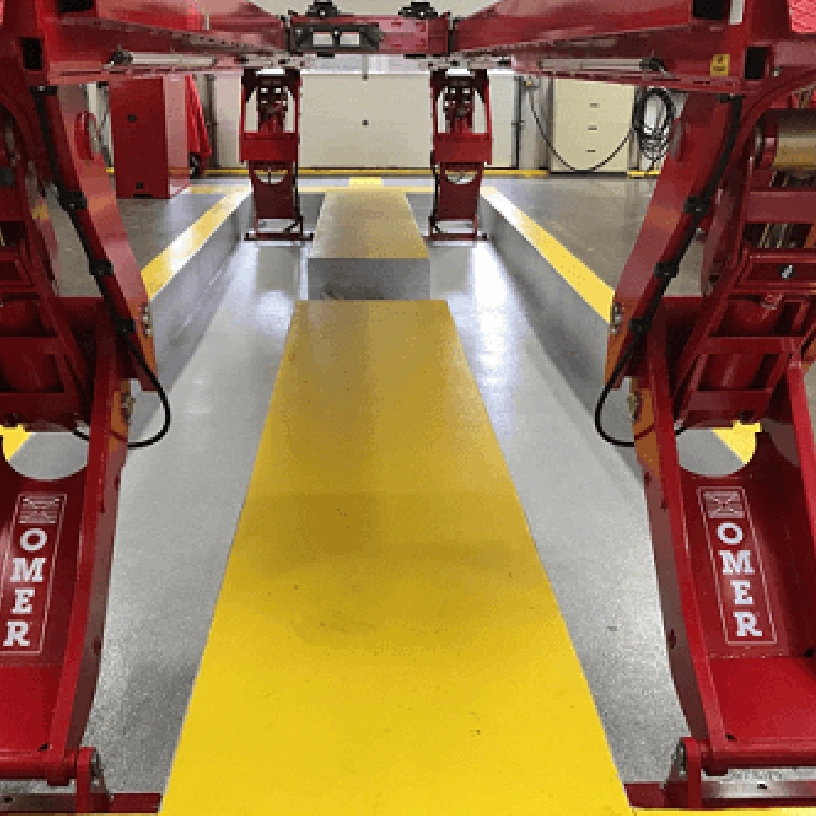 What are the benefits of commercial floor coating?
Our concrete liners are perfect for almost any surface of commercial space, including:
Good-LookingBeautiful selections of colored polyaspartic flooring for your business spaces.
DurableLong-lasting polyaspartic flooring that can stay in your business.
NO MORE HOT TIRE MARKS on your floor.
Same Day UseFast installation, ready in 3 hours and you can be back to the activities of your company or business.
Life of Home
WarrantyOx Floors offers you a life of home warranty on your commercial floor coating
ExpertiseYou will have our team of experts working with you. Our floors are installed by trained professionals with amazing results.
What is the commercial floor coating process like?
We know that details are important for a successful application of polyaspartic floors, so here is a step by step on how the commercial floor coating process works.
Nancy Statler
18. December, 2022.
WE love our new garage floor!
Steve Miller
14. December, 2022.
Jake and Nate did a great job refinishing our garage floor. Absolutely beautiful! Highly recommended!
Kim Strong
11. December, 2022.
Ox Flooring did exactly what they said they would do, took as long as they said and we are very pleased. Daniel and Brandon did a great job installing the new flooring last week in our garage. They were prompt, courteous and did a great job of cleaning up. Even when I called and confirmed/clarified, Daniel was responsive and pleasant. We LOVE our new flooring and would definitely recommend and use again in the future.
Blue diamond pool of palm beach Inc
10. December, 2022.
Ryan and Nate did a fantastic job this is the best floor company out in south Florida you pay for what you get they also fixed all the existing cracks in the floor they were on time they even got us on the schedule 2 weeks earlier then expected
William Dyous
5. December, 2022.
Ryan and Jake arrived on time and was very professional. Displayed outstanding skill level and knowledgeable about the product. Would use again if needed 🥇.
Mr256812
5. December, 2022.
Just had our floor installed in the garage by Casey and Kevin. It needed a lot of repairs with cracks and divots but it looks like a new floor now. Left for work when guys showed up at 9 and returned at 5. Guys worked till 7 to finish in one day as they said they would. Really happy with the finished product would definitely recommend.
Laura Godwin
3. December, 2022.
Ryan, Jake and Nate were courteous, professional and on time. I highly recommend ox floors. They have wonderful customer service.
BRUCE RUNGE
3. December, 2022.
The two gentleman who were the applicators were respectful and professional.
Rafael Guzman
3. December, 2022.
Outstanding service!!!! They even sent over a crew member next day after the work on a Sunday to help me put all the garage stuff back in
Judy Nash
2. December, 2022.
I chose OX flooring for my lanai. It was concrete and I was happy for 20 years. Now I am super happy with the appearance, have eliminated the use of rugs, and extended my inside living space. I choose a sand mix color and feel like I am at the beach without the sticky sand. Great company, 5 star all the way.