COAT YOUR FLOOR


WITH POLYASPARTIC
Our quick work will get you back to your activities on the same day
Your Polyaspartic Conrete
Flooring System in One Day
Restoring concrete floors requires specialists to effectively repair
cracks and damage surfaces. That's where Ox Floors comes in
with its highly qualified professionals, you can be sure you'll get
an optimal installation for your concrete floor coating in just 3
hours.

Our coats do not only repair cracks and surface damage. Our
additional benefits on super faces are:

• Fast curing time – In just 3 hours you will be able to use your
new floor!
• Durable Solution – With life of home warranty!
• UV-Resistant – To UV rays and hot liquids!
• 10x stronger – No more wear, no detachment from hot tires!
• Odorless – No odor formula and super easy to clean!
Benefits of Polyaspartic Coating in concrete floors
Polyaspartic has two main advantages: temperature and weather, it can be applied at temperatures as low as -30 °F (-1.11 °C) and as high as 140 °F (60 °C).
Do not wait until spring or summer to coat the floor of your garage. In addition, a polyaspartic coating system can be applied in 1 day with a return to use
in just 3 hours. This eliminates the 3 to 5 days waiting period required with epoxy. Do not wait any longer, contact us and request a free quote now!
Other Polyaspartic Floor Coating benefits are:
• 100% UV stable (no more yellowing!)
• Crystal clear finish that repels moisture
• High gloss finish
• High abrasion and scratch resistance
• High stain and chemical resistance
• High tolerance to heat (hot-tire pick up is not an issue)
• Low or no VOC's
• Flexible, higher-impact resistance
• The coating penetrates into the concrete for a strong bond
What is the cost to coat a garage floor?
According to our experience, we have approximations of the
costs for the types of floors that have more demand in the
market
1 Car

Cost: $4,000 - $4,400
2 Cars

Cost: $4,000 - $4,400
3 Cars

Cost: $4,000 - $4,400
What are the factors that can affect
the price of a
polyaspartic

coating?
The price of installing a floor with Polyaspartic will vary because no two floors are the same. So, here are some things
that can affect the cost of coating the floor of your property.

Size: the bigger the place, the more products we need to apply. This is usually the biggest price factor
Condition: if it is necessary to repair the floor or corners before we coat it
Moisture: if moisture is penetrating in your slab from the soil below, it can make it difficult for a successful installation
Stair and platform: if we are coating more than the main garage floor, that could also increase the price
Don't know what to choose?


Get to know the differences in our comparison chart
From initial surface preparation to our unique and durable top layer, our polyaspartic application is a recipe for success. In just three steps and 3 hours, we elevated your garage from the trash drawer to the front door.
| | New Look | Easy to clean | Excellent Chemical Resistance | Enviroment ally friendly | Professional Finish | 1-day Installation | 24-Hour Return to Service | Resists Peeling | Excellent Abrasion Resistance | Won't Yellow |
| --- | --- | --- | --- | --- | --- | --- | --- | --- | --- | --- |
| OX Floors | X | X | X | X | X | X | X | X | X | X |
| Epoxy | X | X | X | | X | | | | | |
| DIY | X | X | X | X | | | | | | |
What to Know About
Polyaspartic

Floor Coating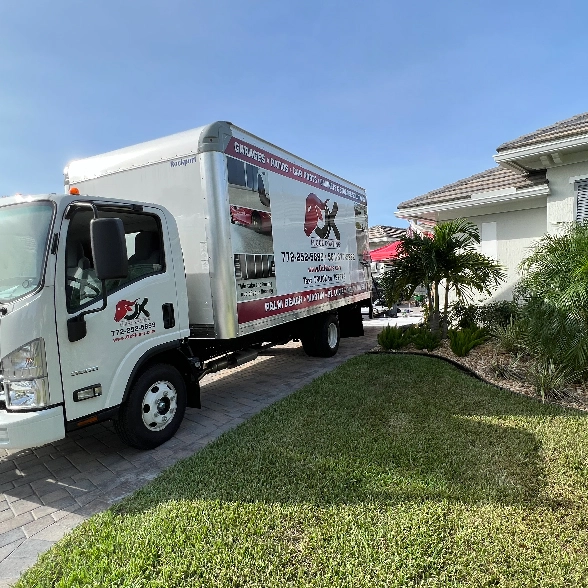 What are Polyaspartic flooring Coatings?
Polyaspartic is a subgroup of polyurethane and consists of 2 components (Part A and Part B). When the two parts are mixed, they quickly catalyze ("cure") and produce a mixture that becomes very hard, very quickly and is applied to clean surfaces (without dust, grease, coatings, contaminants) of concrete.
Is polyaspartic better than epoxy?
Polyaspartic coatings offer abrasion resistance capabilities that exceed typical epoxy systems. 
What is Polyaspartic Garage Floor Coating?
It is a liquid additive that is applied on the concrete surface and creates a protective layer highly resistant to detergents, chemicals, oils, and stains.   
How long do polyaspartic floors last?
Its application and drying period is fast, which indicates that the surface of your floor in just 3 hours will be available again.
Which is better polyurea or polyaspartic?
Polyaspartic is a type of polyurea, but polyaspartics have been modified to overcome the challenges polyureas face. Polyaspartics have an extended pot life, which makes them easier to install and helps improve adhesion to the concrete surface. They are also more UV resistant.
Can polyaspartic coatings be used in outdoor environments?
Yes, most polyaspartic are UV resistant and suitable for outdoor application and prevent the soil from turning yellow. 
In what types of environments can polyaspartic coatings be applied?
Polyaspartic coating systems can be used in any environment in which a resinous concrete floor coating is needed, either in industrial floors, floors for your home, among others. 
Who can install polyaspartic coating?
If you want it to have a professional finish and high performance, it is essential that it be installed by a qualified contractor with the appropriate machinery to apply the polyaspartic coating on the concrete floor.  
How long does it take to dry polyaspartic coating for concrete floors?
Polyaspartic coatings have a design that ensures quick adjustment capabilities, so they proceed to a quick drying, taking only a couple of hours. These concrete floor systems can be reused the same day, being beneficial for quick adjustment. 
Can polyaspartic be applied at low temperatures?
Yes, depending on the formula, polyaspartic can be applied at extremely low temperatures less than 0 °C